Smart 1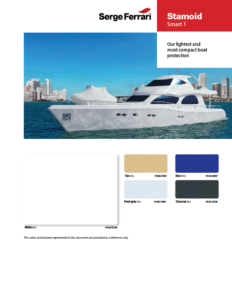 The best available protection for your boat, Stamoid Smart 1 is up to 60% more compact than other covers to make it easier to handle and save precious storage space.
60% more compact than standard protective covers
Waterproof & UV protection 
provides total protection against UVB rays
Durability
Resistance to pollution, UV and mold; excellent tear and abrasion resistance
Light
Top
Horizon 86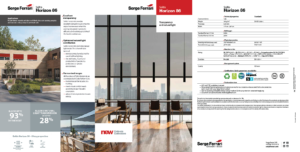 Soltis Horizon 86 is a 14% open mesh and offers the best outward visibility with a level of natural light transmission that is beneficial to occupant well-being. GreenGuard certified.
advantages
Transmission of up to 28% natural light
Maximum outward visibility preserved
Environmentally friendly 
GreenGuard certified and recyclable
Dimensional stability, 
thanks to Précontraint technology
Perform 92