Bainbridge Nauti Carbon Pole™.
Discover the Ultimate Marine Awning Innovation!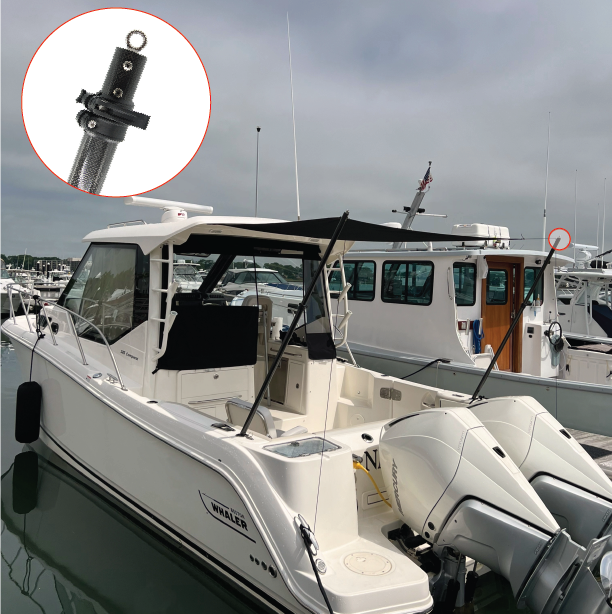 Carbon Fiber
Telescopic (56-92")
1.5" Diameter
Stainless O-Ring
Adjustment Clamp
Fits Rod Holders
Additional Tension Strap Not Required
Part # G549NAUTBK
Tired of struggling with complex shade setups? Say goodbye to the hassle!
Our Bainbridge Nauti Carbon Poles™ are designed to simplify your life on the water, making shade deployment a breeze!
What sets us apart?
– Quick & Easy Installation: With a simple design, you can deploy your shade in seconds, thanks to just one line manipulation!
– No Tension Straps Needed: Tie the awning line directly to your boat's cleat or grab rail, eliminating the need for counter-tension straps. Less tension, more peace of mind!
– Versatility at Its Finest: Our poles boast with a wider deployment range of 56"-98", making them ideal for both bow oraft shade pole!
– Perfect for Various Uses: Whether you need Marine Awnings, Shade Sails, Bow Shades, or more, Nauti Carbon Poles™ have got you covered!
We are proud to share that the Bainbridge Nauti Carbon Poles™ have been awarded the title of "The Show Stopper" at the 2022 Advanced Textiles Expo! -This recognition is a testament to our commitment to excellence in product design and functionality.